The Goblin Baby: An Interview with Writer/Director Shoshana Rosenbaum
I did not meet Shoshana Rosenbaum through Women in Horror Month. I didn't meet her through a blog post, link in my newsfeed, and I didn't meet her through a horror event or a friend of a friend of a friend. One afternoon I went to Twitter and decided to randomly search the hashtag #FemaleFilmmakers.  Toda! Shoshana popped up right away and was generously tweeting to other women filmmakers asking for links to their crowd funding campaigns so she could make a donation. I instantly re-tweeted to all the Women in Horror Month followers and then contacted her immediately to learn more about who she was. As we speak Ms. Rosenbaum is in the midst of production on her first short horror film "The Goblin Baby" and was kind enough to share a bit about herself and her work.
[highlight]Hannah Neurotica: What brought you to come up with the story and write The Goblin Baby? Is it an original screenplay or adapted from a short story?[/highlight]
Shoshana Rosenbaum:  I am the mother of three young children (ages 8, 5, and 2). The first year of motherhood was a serious life shift for me, as I think it is for most parents. I adored my baby, but I was also sleep-deprived, negotiating new terrain with my husband, and trying to figure out the right balance of paid work, artistic expression and parenting. One night, I was doing the dishes, alone in the old house we were renting. The baby was sleeping upstairs. I glanced at the baby monitor and thought: what if I heard some crazy, supernatural sound come out of it? What might it be? What would I do? That moment was the kernel of "The Goblin Baby."
I've always been fascinated with the idea of changelings — the idea that appears in folklore when mothers believe their babies have been stolen by goblins or fairies and replaced with creatures that resemble their babies but that are slightly different.  I believe in a mother's intuition — that your gut sometimes tells you what you need to know about your child, especially with a baby who can't talk.  I found the idea compelling — what if a mother knew the baby in front of her wasn't her child, but everyone around her thought she crazy? And what if she was wrong? In our modern age, how would a diagnosis of post-partum depression play in to this? I wrote "The Goblin Baby" to explore these ideas, structuring it so that I could shoot it in my house and the surrounding neighborhood. I live in a part of Washington, D.C. with a lot of old houses and pockets of woods, so it is the perfect setting for my story.
[highlight]Hannah:  What was the experience like taking part in and winning the DC Shorts competition and seeing the live reading?[/highlight]
Shoshana: DC Shorts was fantastic (I didn't win though — I came in second). It was such fun to work on the performance with a group of talented actors and watch them connect with the material and bring it to life. It was also wonderful to have an audience be able to react to the material, and see the range of reactions from people I know well and people I don't know at all. I knew the story appealed to moms, but I realized the story resonated with people without kids, too. A lot of dads really connected with the story, too — I think dads experience their own kind of craziness and identity-shift as they become parents, and it's (typically) more submerged, less discussed than women's experiences, so that was great to hear about. Basically, as I wrote above, I realized through the experience that there was no way I was not going to make this movie at that point, because I had started building the most important thing: the audience, and that now I had an audience that wanted more.
[highlight]Hannah: Where are you at currently with the production process?[/highlight]
Shoshanna: I worked on the screenplay for over a year with my screenwriters' group, and then entered it into the 2013 DC Shorts Film Festival Screenplay Competition. Out of 145 entries, I was one of six finalists — and the only woman finalist. I had about 70 actors submit to audition for the 7 roles, and I got to direct it in a live table reading at the Atlas Arts Center in Washington, DC, during the film festival. There were about 150 people in the audience. "The Goblin Baby" came in second, and got an enthusiastic response from the audience, with people coming afterwards offering to work on the film, let us use locations to shoot, etc., and most importantly, saying they wanted to see the finished film. That gave me a lot of momentum to move forward, so I have spent the last few months in pre-production. Now on board are a DP (cinematographer), editor, two co-producers, a casting director, two composers and two production assistants, as well as numerous supporters who have lent us office space, locations, help with our pitch video, and advice. We've shot the pitch video for our crowdfunding campaign, which will run on Indiegogo Jan 1-31. We've received over 150 submissions from actors and are auditioning 35 on Jan 5, with call backs the following weekend. We're shooting the first two weekends in February.
[highlight]NOTE: Since this interview Shoshana has since launched her crowd-funding campaign. She is currently in the heart & madness of production but kind enough to give us a little update:[/highlight]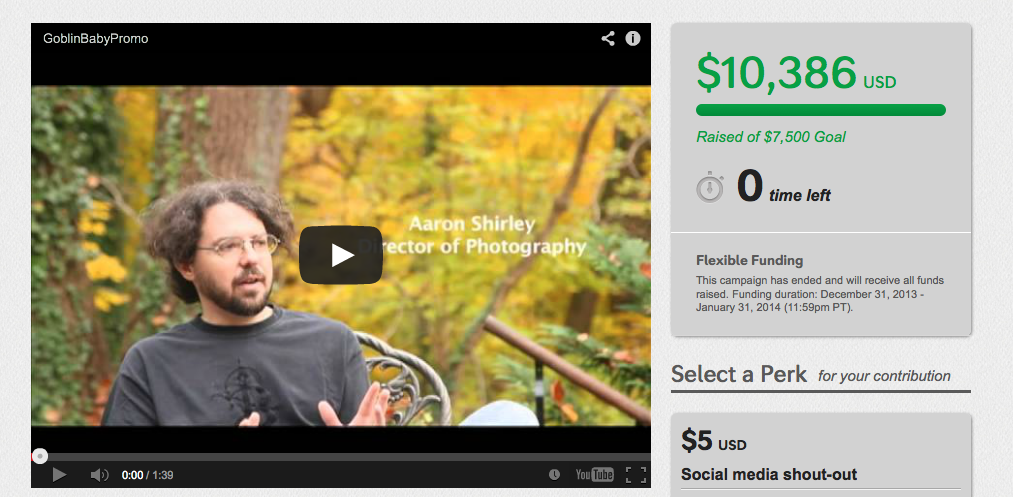 Shoshana:
we raised $10,286 (our original goal was $7500); we were
Indie Wire Project of the Day
and
Indie Reign Project of the Week
(links below); we were featured on Christine St. Vil's MomsnCharge blog (link on fb page today); AND we just dressed the set, did wardrobe fittings, tech walk thru and rehearsal tonight. Shooting starts tomorrow!
[highlight]Hannah Neurotica:  What other projects are you working on? Do you have other screenplays written already or projects in your head that you want to implement next?[/highlight]
Shoshana Rosenbaum: I have a bunch of other projects in the works. One is an unproduced feature about an interracial friendship between two girls, one of whom develops an ability to see into the past and learn about the intertwined histories of her family and her friend's family. Another is a feature about an 18th-century abolitionist who turned the tide of public opinion and helped end the British slave trade with a best-selling memoir, the story of being kidnapped from Africa and brought to the West Indies — which actually was a story he stole from friend and rival. Another short I'm working on, "Hide and Seek", is about a dad who gives into his son's insistence that he not peek during a game of hide-and-seek –and finds himself transported into the life he thought he wanted, in pursued his music career instead of having children.
Give "The Goblin Baby" a "Like" below so you can keep up with and show support for this project. Plus, there are a lot more awesome photos from the set. I always find set photos totally inspiring! Thank you for reading and please share with your friends and followers.
[fblike url="http://www.facebook.com/thegoblinbaby" style="box_count" showfaces="false" width="450″ verb="like" font="arial"]
& while you are at it be sure to follow Women in Horror Month on Facebook. I know we will surely be checking back in with Shoshana upon the release for a follow up interview.
[fblike url="http://www.facebook.com/womeninhorrormonth" style="standard" showfaces="false" width="450″ verb="like" font="arial"]